Causes of Bucks County School Bus Accidents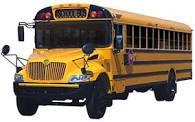 School buses have been established to be the safest way to transport children to and from school by The National Highway Traffic Administration, and incidents of school bus accidents are rather rare, however there are instances of children, drivers, and pedestrians being seriously injured in School Bus Accidents.
About 17,000 children visit emergency rooms annually due to school bus-related accidents. And an average of 19 school-age children die in traffic crashes involving school-related transportation every year, both as riders and pedestrians. Statistics show that more school-age pedestrians have been killed between 3 p.m. and 4 p.m. than any other time of day.
Below we will take a look at some of the causes of school bus accidents and factors to be mindful of to keep you and your family safe.
School Bus Driver Distraction Bensalem PA
One of the leading causes of accidents across all categories of vehicles is driver distraction. When it comes to accidents involving school buses this aforementioned trend is no different. For individuals driving in their own vehicles avoiding distraction might be as simple putting down their cell phone. However, when one considers a school bus drivers responsibility the sources of distraction are not that simple. School bus drivers are  tasked with transporting dozens of children at a time and these young passengers can be the source of countless distractions. During school children are usually taught proper bus etiquette and to behave appropriately while riding the bus. However it takes only one disruptive child to distract the driver and present a potentially perilous situation.
Driver Distraction does not always fall on the bus driver, and can be caused by the distraction of other drivers on the road. A common accident is related to the many stops a school bus makes when picking up or dropping of its passengers.
"I stopped for the bus, but the guy behind me didn't!" 
School Bus Driver Fatigue Northeast Philadelphia PA
Another key cause of school bus accidents is driver fatigue. Although it is assumed that school bus drivers have gone through extensive training to handle their added responsibilities,  the presence of a fatigued driver behind the wheel can cause a very dangerous situation. A fatigued driver may engage in risky behavior such as forgetting to check a blind spot or have difficultly maintaining their lane. With these actions comes an increase in the likely hood of an accident.
"I work two jobs and I may have lost focus as I approached the crosswalk; the pedestrian came out of nowhere!"
School Bus Mechanical Errors Bristol PA
In addition to distraction and fatigue another cause of school bus accidents in mechanical error. School buses are required to go through routine checks to insure that they are suitable to be on the road. However that does not mean this always occurs. In particular incidences the cause of a school bus accident have been linked in mechanical errors such as a cracked break line or a blown tire. An example of such a circumstance could be the following:
"I reported the bald tires to my boss, but he told me to drive with them anyway." 
Call Our Bucks County and Philadelphia Law Firm Today for a Free Consultation
Although research shows that school bus accidents are rather rare, that fact provides little comfort if you or your child has been involved or injured in one. Following an accident the paramount concern is the well being of those involved and that the victims receive medical attention if needed. Once that is addressed, the exact cause of the accident and if anyone is liable can be established. The resulting damages of a school bus accident can be life altering. If you or a loved one has been involved in a school bus accident or any motor vehicle accident in Philadelphia, North East Philadelphia or Lower Bucks County it is of the utmost importance to seek legal counsel as you may be entitled to compensation.
The experienced attorneys at  Cohen & Riechelson have handled hundreds of personal injury cases in cities such as Bensalem, Bristol, Buckingham, Croydon and Doylestown and are here to help. Reach out to  our offices today for your free consultation at (215) 337-4915.