America's Deadliest Professions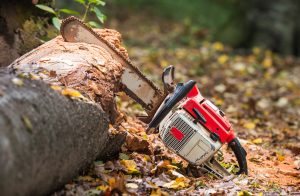 TV shows such as Deadliest Catch may romanticize the dangers of some of America's most dangerous jobs, but the deadly consequences are very real for the men and women who risk their lives to provide vital services for the rest of us. Recent statistics are a mixed bag, with a relatively low 4,281 workers dying on the job due to preventable injuries in 2014, but that number being a five (5) percent increase from the year prior. If you or a loved one has been the victim of such a preventable accident, leading to traumatic injury or wrongful death, you may be entitled to financial compensation through a personal injury claim.
Call our office for a free and confidential consultation to find out more about your legal rights and how we may be able to best serve your needs.
Northeast Philadelphia Personal Injury Attorneys: Jobs With Highest Rate of Work Related Deaths
According to the United States Bureau of Labor Statistics, a subset of the U.S. Department of Labor, these are the ten professions which have the highest rate of fatal accidents in the country:
Logging workers – 0.1327 percent fatal injury rate. Logging remains nearly as dangerous as it has ever been, due to the inherent danger of operating chainsaws and heavy machinery, as well as the crushing weight and sudden, unpredictable movement of trees
Fishers and boat crew – 0.0548 percent fatal injury rate. Commercial fishermen and fisherwomen are primarily in danger of drowning either in individual accidents or due to ships capsizing in violent seas
Aircraft pilots and flight engineers – 0.0404 percent fatal injury rate. Many pilot deaths occur in wild areas such as Alaska, and most involve private aircraft
Roofers – 0.0397 fatal injury rate. The number one cause of construction related accidents is falling. According to the Occupational Safety and Health Administration, falling caused almost 40% of all fatal construction accidents
Refuse and recyclable material collectors – 0.0388 fatal injury rate. fatal accidents for refuse collectors mostly involve vehicle accidents
Structural iron and steel workers – 0.0298 fatal injury rate
Drivers, truckers, salespeople – 0.0243 fatal injury rate
Farmers and agricultural workers – 0.0220 fatal injury rate
Electrical workers – 0.0205 fatal injury rate
Landscapers and maintenance workers – 0.0181 fatal injury rate
Bucks County's Most Dangerous Professions
While we may not have a large amount of logging, commercial fishing, or dangerous flying conditions in Bucks County, the Bureau of Labor Statistics warns that fatality rates are not the only indicator worth considering. For example, some industries such as construction carry higher injurious accident rates compared to their fatal injury rates. Additionally, the three occupations with the most fatal accidents annually: truck drivers, farmers, and construction laborers, do not crack the top six (6) in terms of fatal accident rate.
The BLS also stresses that smaller industries may not be represented in these studies at all. For example, consider an elephant trainer. This is certainly a dangerous job with the potential for serious injury or death, but in some years there may be zero (0) deaths, causing it to be declared the safest job in the country. In other years a handful of preventable deaths could lead to astronomical numbers. In either case, such professions have been omitted from consideration as "most dangerous".
When it comes down to it, there is no singular factor which can determine that being an elephant trainer is more or less dangerous than being a commercial farmer. Unfortunately, many of these jobs will always carry some inherent risk of injury or death. The least we can do is recognize these dangers and do what is possible to prevent future accidents.
Contact our Bensalem Wrongful Death Attorneys Today
The personal injury attorneys of Cohen & Riechelson have been protecting our clients' legal rights when injured or killed on the job since 1972. We believe in fighting for full and fair compensation for victims of preventable accidents in our local Pennsylvania communities including Bensalem, Northeast Philadelphia, Levittown, Penndel, Feasterville, Millbrook, and all of Bucks County. If you or a loved one has been either killed or seriously injured in an accident due to the negligent or reckless actions of another party, we may be able to help by securing your family's financial future.
Contact us online or through our Bensalem offices by calling (215) 337-4915 today for a free and confidential consultation with a member of our experienced legal team regarding your accident, your injuries, and your potential personal injury claim.